My first ever Cirque du Soleil show left me speechless and at the edge of my seat. The franchise has always had a plethora of shows and this time it was named KURIOS – Cabinet of Curiosities.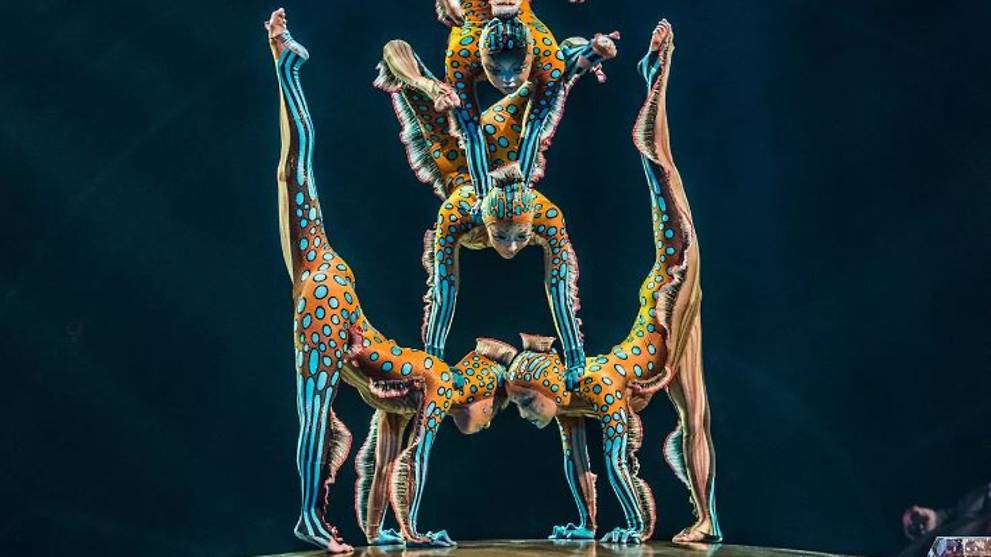 We had the privilege of catching the show a day before it was opened to the public. I must say that I've been to a couple of acrobatic shows and this one was just spectacular.
We were greeted with a red carpet entrance and the enormous white canvas of the circus at the background was just such an amazing view. Not to forget, the entire event was held at Bayfront Avenue which was set against the Marina Bay skyline.
The show began with a stunning performance by a lady who was on a bicycle as she pulled off, what I initially thought was the craziest stunt. She was hanging onto the bicycle as she twisted and twirled around using her arm and leg strength while 2 ropes were suspending this entire act in mid-air.
My heart was pounding extremely fast because she was, at one moment, holding onto the wheels of the bicycle with her left hand as the bicycle came spiralling down. The next act was a group of 4 women who were dressed like aquatic animals. Their costumes had blue spots all over against a splash of orange.
We knew it was an acrobatic act as soon as they started to untangle themselves from their original positions. They were incredibly elegant as they stacked on top of one another and stayed in their poses for about a few seconds before portraying another pose. I felt like jelly after watching them perform their entire act!
After the intermission, there was 1 act that simply got me off my seat. It was a mirrored act of 4 performers having a grandeur candlelight dinner. They then stacked up against the chairs on the table and one of the muscular guys climbed to the top and tried to reach the candlelight which was suspended in mid-air. The mind-blowing part was that whatever that was happening on stage, was mirrored perpendicularly above them.
I've got to say that if there is any other Cirque du Solei shows coming to Singapore, I'm ready to purchase the front row seats!
Written by: Erwin Shah
---
Reader's opinions
---